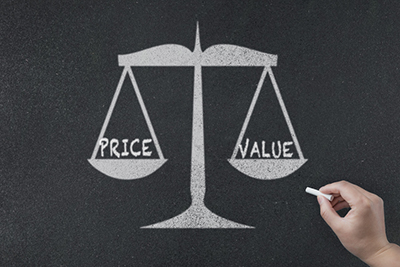 Welcome to part three of our seven week series looking at how effective management of the seven 'Ps' of marketing is vital to the success of your cosmetic business. We have so far considered the 'People' and 'Product' elements of the mix. This week we will be focusing on 'Price'.
3 – Price
Quite simply price is the amount paid in exchange for the (perceived) value received. Price must be competitive and lead to profit but other factors such as price as a signal of quality also come into play. Don't be too focused on being cheap but rather aim to provide good value through being quality-driven. Cosmetic surgery may be an elective procedure but it carries risks and patients may question quality if prices are too low! Customers are usually happy to pay a little more for something that works really well for them. When setting prices be wary of using promotional methods such as 'two for one' and prizes, which were banned under new rules which came into force following the 2013 NHS report by Sir Bruce Keogh.
Ask yourself: How do our prices compare to the realities of the marketplace, including competition, economic environment and local demand? Do we need to raise or lower prices selectively, add value to current prices, or eliminate specific services if they do not justify the amount of effort and resources that go into them?
Look out for the fourth P of the marketing mix, 'Promotion', next week. If you missed our previous posts, why not check out our advice on the the first and second Ps of the marketing mix, 'People' and 'Product'?