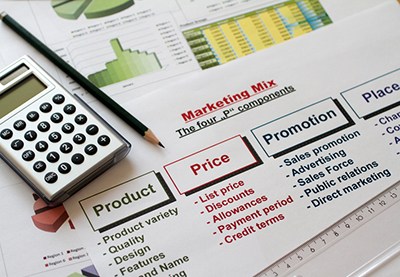 Last week we launched our seven week series looking at how effective management of the seven 'Ps' of marketing is vital to the success of your cosmetic business. Click here if you missed it to read about the crucial 'People' element of the mix. This week we are focusing on 'Product', traditionally the first element of the marketing mix.
2- Product
In the aesthetic cosmetic world, the ultimate product customers are hoping to purchase is often not as tangible or quantifiable as the list of treatments on offer. Personal happiness or a fresher image is likely to be the real product that customers are purchasing. So it is vital that you present the correct products with values that meet or exceed the needs and expectations of your customers whilst also managing their expectations about what they can realistically hope to achieve.
Ask yourself: Does the current product mix meet the needs of our existing customers? What could be changed or added to answer future needs or the needs of a target audience? Are products presented as well as they could be? How do they compare with the products offered by the competition? Is your product or service superior in any way to anything else available? If not, could you develop an area of superiority?
Next week we will look at the third 'P' of the marketing mix, 'Price'. If you missed last week's post, click here to read about the 'People' element of the marketing mix.