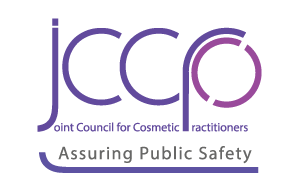 The new Joint Council for Cosmetic Practitioners (JCCP) has announced that its development phase has almost been completed, with a target launch date of June 2017. The JCCP then aims to be fully operational by November 2017.
The JCCP was formed in January 2016 following the publication of the final HEE Report on 'Qualifications in the Non-Surgical Sector'. The JCCP is a not-for-profit organisation and the new self-regulating body for the non-surgical aesthetics market in England. Its primary aim is to enable the public to easily identify safe practitioners across non-surgical aesthetic treatments in a currently unregulated industry as well as provide information to the public seeking non-surgical treatments.
Since its inception, the JCCP have worked with a large number of industry stakeholders, professionals and technical advisers to develop standards in conjunction with the Cosmetic Practice Standards Authority, governance agreements, registers of practitioners and partners, education, training and accreditation frameworks and premises standards.
The JCCP have agreed to operate two voluntary registers with a clear set of standards and entry requirements. One will list approved education, training and accreditation providers and the other will list registered practitioners who meet the education, clinical and practice based standards set by the JCCP.
The JCCP are now in the process of identifying a potential contractor to work in association with the JCCP to develop and operate a platform and website to manage both registers. The successful partner will be announced in April 2017.
The governance board, staffing and executive structure of the JCCP will be announced in the coming weeks.
To find out more about the new Joint Council for Cosmetic Practitioners and to read the full release please click here.